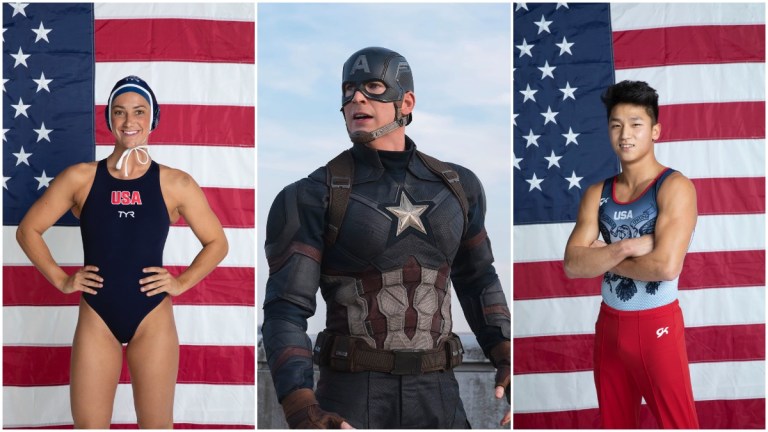 Yes, as you may have heard, planet Earth experienced a spot of viral bother last year, necessitating a move of the 2020 Summer Olympics to 2021. It's only the fourth time the Olympic games have been cancelled or postponed since their modern debut in 1896 (the other three times were for that other kind of global catastrophe: war). 
Though the COVID-19 pandemic remains a grave global concern, Olympic athletes from around the world are now in Tokyo, residing in their Olympic Village suites atop bang-proof bedding. It would appear that this thing is actually happening, bringing a much-needed sense of normalcy back to the world of international sports.
The journeys that this year's Olympic athletes took to Tokyo, however, were anything but normal. Den of Geek had the opportunity to speak with three competitors en route to Tokyo about the strange year that was and what it means to finally be able to pursue their athletic dreams once again. 
And since we can't help ourselves, we also asked which Marvel characters would fare the best in each of the athlete's respective sports. 
Two-time gold medalist and captain of the U.S. women's water polo team Maggie Steffens loves her sport. 
As daughter of Puerto Rican national team water polo player Carlos Steffens, younger sister of fellow teammate Jessica, and owner of a dog named "Speedo", Maggie has aquatic athletics in her blood. So much so that she's founded 6-8 Sports, an analytics company that seeks to bring water polo out of the "data dark ages".
Still, as Steffens dealt with the postponement of the 2020 Olympics, she came to realize that there are really only so many low-stakes water polo scrimmages one can endure.
"Nothing that can compare to the feeling of a real game," Steffens says. "We get some of the best competition playing against each other (in scrimmages). But you've still got to miss the feeling of getting ready for a game and scouting your opponent and all that."