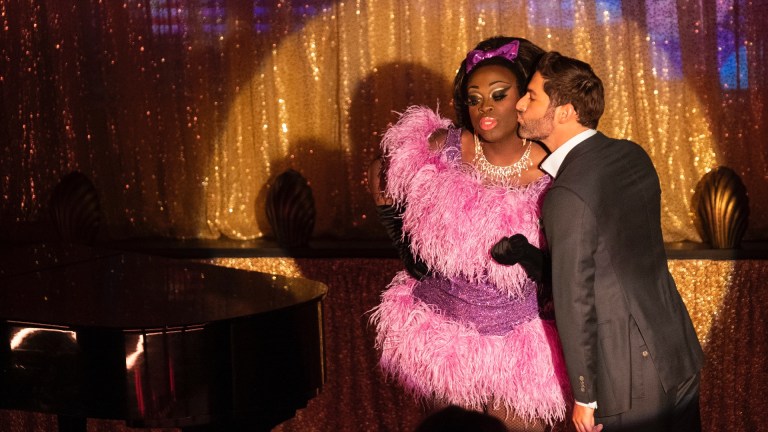 Lucifer has been to Hell and back. Quite literally. Based on the DC character introduced in the Sandman comic books, the TV series follows the devilish Lucifer Morningstar (Tom Ellis), who abandons his own fiery realm to open a nightclub in Los Angeles. But, as he began to consult for the LAPD, Lucifer slowly developed feelings towards Detective Chloe Decker (Lauren German) and along the way, inadvertently discovered he was far more human than he ever expected. 
The show originally aired on Fox before being canceled after the third season. Netflix swooped in and renewed it, before also giving it the axe after two more seasons. But, thanks to a dedicated and vocal fanbase, the streaming network greenlit a sixth – and final – season of Lucifer, which is available to stream now.
In the meantime, the titular character experienced his own little odyssey. The former fallen angel learned about friends, love and selflessness. In addition, Lucifer most recently assumed the mantle of his heavenly father, God. But a mysterious new angel that will be introduced this year will throw Lucifer's life into total chaos… in both the best and possible ways.
Lucifer showrunners Ildy Modrovich and Joe Henderson spoke to Den of Geek about Lucifer's godly responsibilities, the new angel in town, going animated, and closing the series on a high note. 
Den of Geek: What kind of story did you want to tell this time, and how did it change from the last series finale crafted for season five?
Ildy Modrovich: When we were first graciously offered a season six, we said "No." We felt we had a great ending, and we were so worried about staying at the party too long. We had already looked at season five as the end of Lucifer's journey in terms of his father. He was this angry, rebellious kid who was mad at his father. He had resolved a lot of the issues that he had with God in season five. We thought, "Now what?" 
We didn't want to tread water, but when we started talking to the writers' room, to Tom, to each other, we realized there really was one more chapter, which was, "What would Lucifer feel like if he was in God's shoes?" Let's do that. It's one thing to experience something yourself, but what is it like to have the child angry at you? How does that feel for Lucifer? That became the nugget we dug into.
Lucifer is poised to take over as God. How ready is he to assume that position and those responsibilities?